When we hear the problem of single-use plastic, the dominance and non-recylability of sachets in developing countries like the Philippines always come up as key issue.
These sachets end up clogging pipes and finding their way to the oceans, forever doomed to float around for the next couple of centuries.
While Fast Moving Consumer Goods (FMCGs) are working hard to develop better plastic, one company has begun the revolution to change how we deal with sachets forever, Green Antz.
Green Antz Builders Inc. was started in 2013 by Founder and CEO Rommel Benig with the idea of using these sachets in making eco-bricks, and not just the one's stuffed in a plastic bottle, but rather a building block similar to existing hollow blocks.
Each GreenAntz  Ecobrick uses around 100 sachets or 45g mixed together with the usual cement, sand and gravel. The GreenAntz Ecobrick formulation, incorporated with plastic, are up to five times stronger than traditional hollow blocks sustaining 600-700 psi. Effectively, not only does GreenAntz Ecobrick enable plastics recycling, but it is more durable, provides insulation and stands the test of time.
From an economic perspective, using GreenAntz Ecobricks reduces overall construction costs by up to 20% given its "lego-like" design which reduces costs on labor and adhesives used by traditional hollow blocks.
We went to a Green Antz Ecohub last week to drop off 84kg of plastic from our collection hub at the Sip HQ/ Loop. Store, and saw how they processed the waste.
Here's how they do it:
The bits of plastic and bottles are placed in the shredder.
They become really tiny.
The plastic goes into this mixer together with cement, sand, gravel and water.
This is what it looks like after 10-15 minutes of mixing.
Finally, it's placed into a mold.
And left to cure for 2-4 weeks depending on weather conditions.
According to Mr. Erickson Arcilla, a Green Antz Ecohub production team leader, they are currently working on acquiring more plastic waste to meet their goal of over 100,000 bricks by the end of the year. In the long-run they hope to expand their operations through a unique franchising model, working with communities and lifting people out of poverty in the process. 
Currently they accept Type 1, 2, 4, 5 Plastics. You can usually find this labelled on the plastic itself. You can check out the guide below: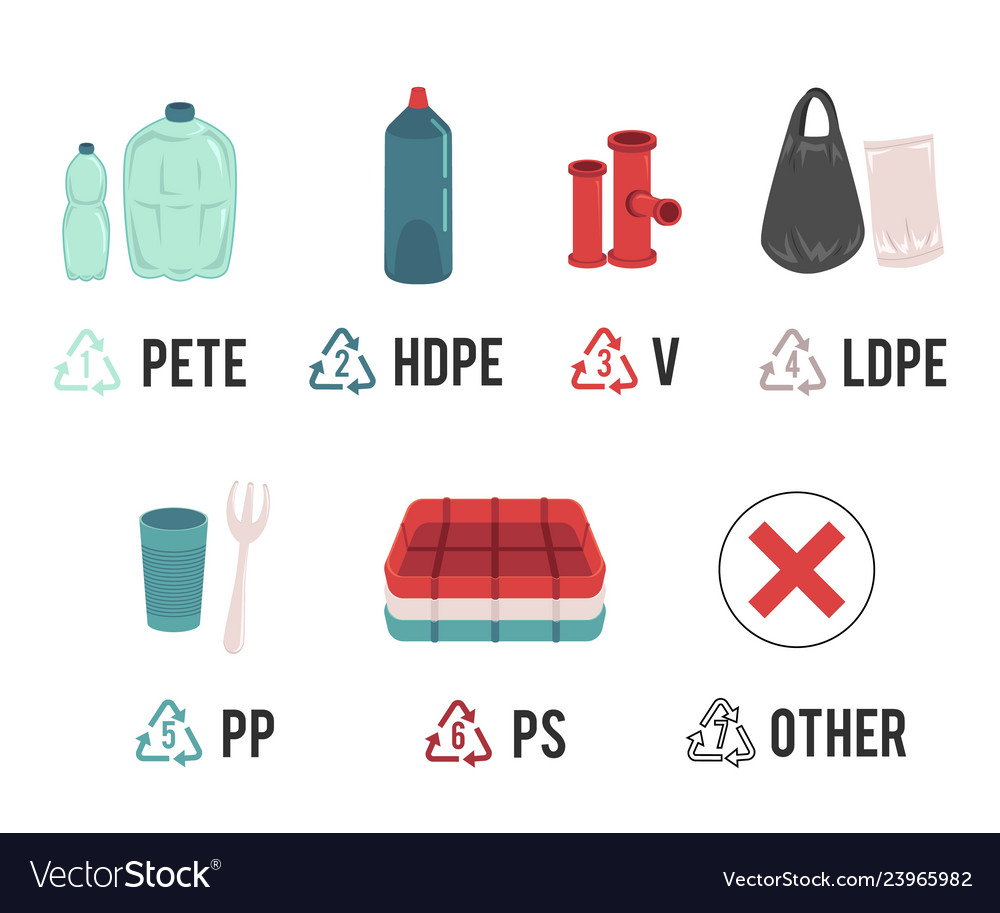 It should be ideally ecobricked or at least neatly bundled compactly together and not just put into a bag. This is to ensure that every trip we make is as efficient as possible to save on fuel and carbon emissions. We will strictly not accept any dirty, wet or loosely packed plastic. Here's where you can drop off your clean and dry plastic waste:
Sip HQ / Loop., Unit 30, 68 Don Roces Avenue, Obrero, Quezon City (Mondays-Sundays, 9-6pm)
Eskinita Art Gallery, Makati Cinema Square, Chino Roces Avenue, Makati City (Mondays-Fridays, 9-6pm)

Sunshine Mall Parking Area, FTI Complex, Taguig City(Saturdays, 9am-3pm)

Salcedo Weekend Market, Velasquez Park, Salcedo Village, Makati City (Saturdays, 7am-12nn)

Makati Street Meet, Paseo De Roxas, Makati City (Every 1st Sunday of the Month , 4pm-10pm)
Please don't forget that solving the single-use plastic problem shouldn't be left to companies like Green Antz to deal with but should start with reduction at the individual level and refuse single-use plastic altogether. But in scenarios where there is no other option, it's comforting to know that it will find its way to building a better future for everyone.